3D printer's silicone rubber hotbed or heat pad heating pad heat mat heating mat hot plate heating blanket is made of high temperature resistant, strong dielectric insulation silicone rubber with much even heat, very good fir 3D printer's ink melt by various temperature under optional wattage and dimension.It can be pasted onto the aluminum plate of 3D printers with 3M PSA or fixed by screw with preformed holes or both. The NTC 100K 3950 thermistor onto the 3D printers gives it capability of temperature sense and temperature controlling by the thermostat connected. The 3D printer's silicone rubber heat pad is flexible, can be used onto curving surface.
Features:
Color: Brick or orange or black
Material: Fiberglass fabric coated silicone rubber
Thickness:1.5MM
Temperature sensor: NTC 100K 3950 thermistor
Back PSA adhesive: 3M 468 200MP
Dimension: Optional size:100X100MM, 120X120MM,150X150MM,200X200MM, 250X250MM
300X300MM,300x400MM,200X300MM,310X310MM, 400X400MM
450X450MM,400X500MM,500X500MM,800X800MM
Any custom size is also available.
Voltage: 5V, 12V , 24V, 36V, 110V, 115V, 120V, 220V, 230V, 240V, 380V
Wattage:20W 50W 100W 150W 200W 300W 400W 500W 800W 1000W 1500W 2000W etc.
Technical Parameters:
1 )Maximum temperature resistance of insulator:250℃
2 )Maximum operation temperature: 200℃
3 )Insulation Resistance:≥500 MΩ/DC 1000V
4 )Breakdown Voltage:≥ AC1500v/5S
5 )Capacity Tolerance:±5%
6 )Temperature range: -60℃—250℃ continuous heating; Heating element: Available with either
etched foil or wire-wound elements:
Product description and display: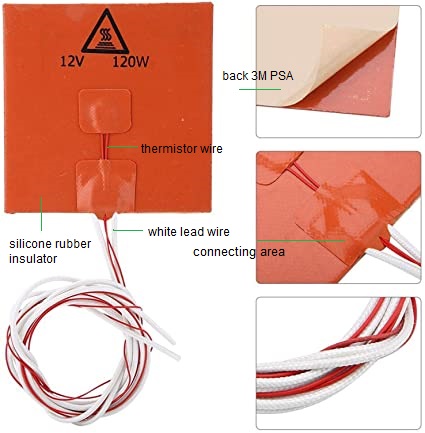 Products pictures show: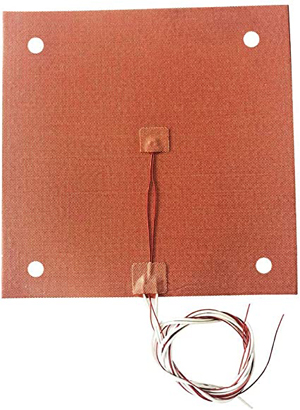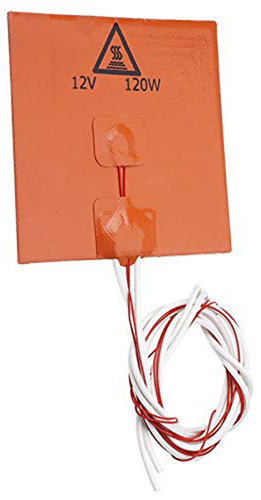 Cr-10 Ender Printer UL Silicone Hotbed 3D Printer Heating Pad
310X310mm 220/110V 750W 200X200MM 12V 120W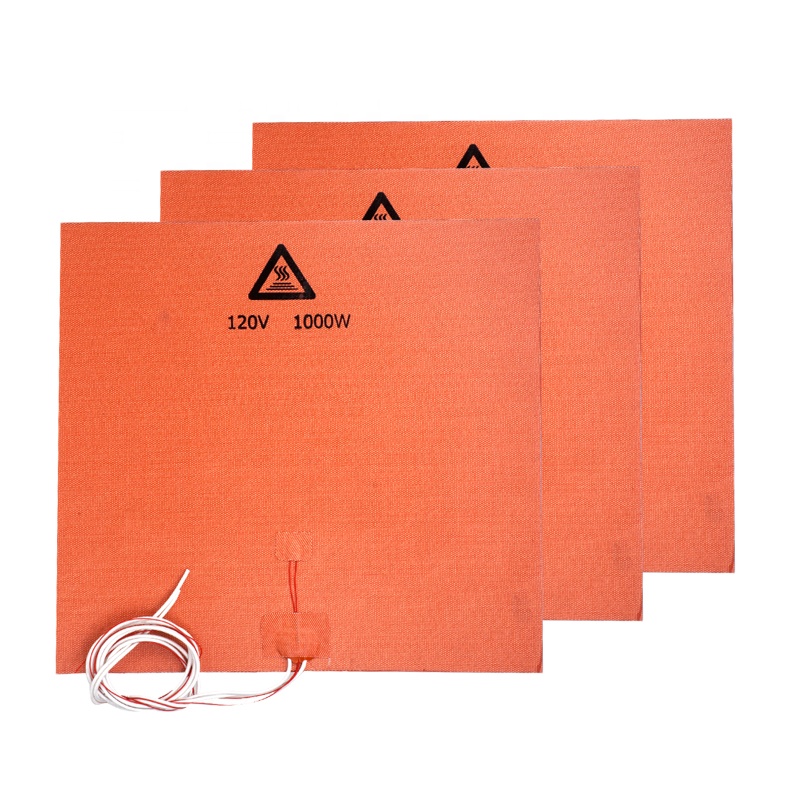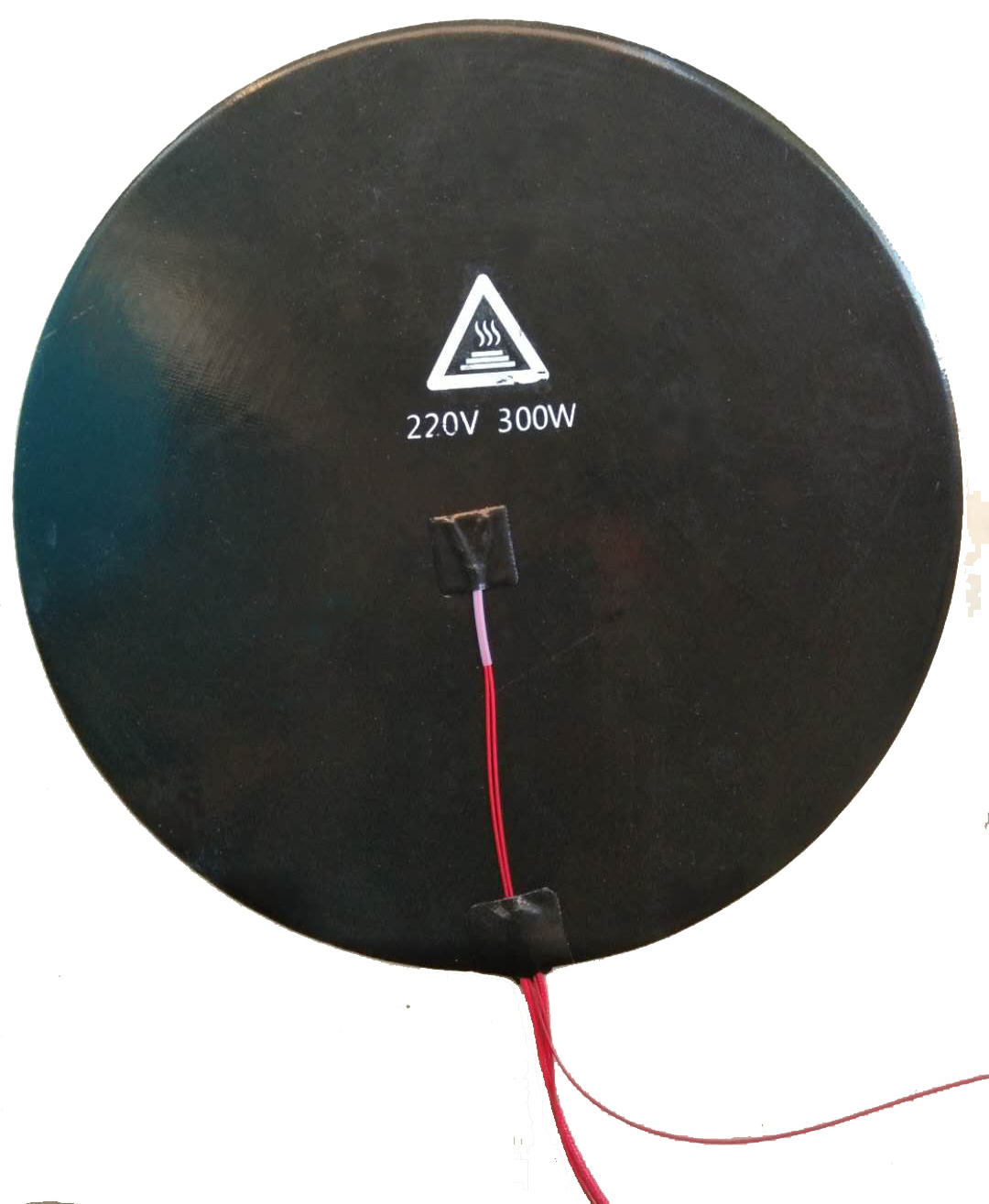 3D Printer Brick Hot Plate 3D Printer Black Round Heating Mat
400X400mm 120V 1000W OD300mm 220V 300W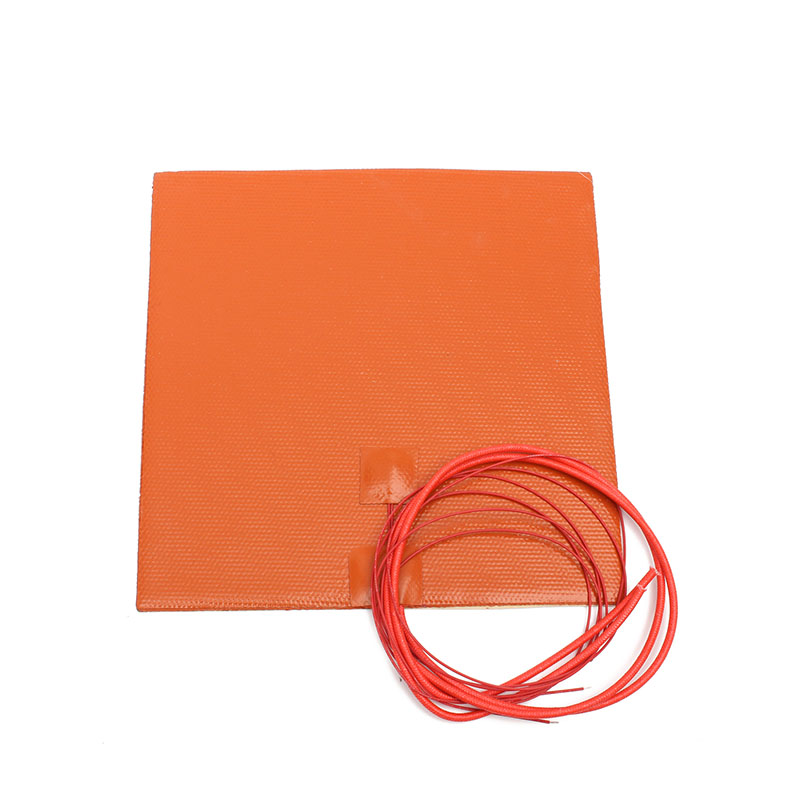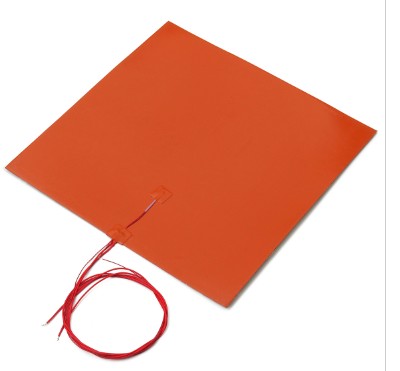 3D Printer Brick Mat Heaters 3D Printer Brick Heat Mat
300X400mm 110/220V 600W 500X500mm 240V 1500W